A limited collection of 
custom homes 
brought to 
market by Platinum Series Homes.
Homes Starting at $2 Million
The Bluffs at Cochran Chapel is a high-end, gated residential development centrally located in Dallas, Texas.
Beautifully Designed Lots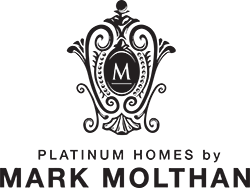 Voted a Dallas Best Custom Home Builder in Dallas every year since 2006, the Platinum Home Team is honored to be among the top 2% of home builders in North Texas. As a "Builder 20." Mark achieved recognition from the National Association of Home Builders for being a top builder in Dallas one of the nation's best real estate markets.
Our limited collection of homes allows the home buyer the opportunity to own the most exceptional, stunning, and forward-thinking homes on the market today.
Centrally located in Dallas, The Bluffs at Cochran Chapel is close
to Dallas's most popular places to eat, shop, and socialize.
Inwood Village – 2.3 miles